Welcome
Welcome to Active Legal Services Ltd, your first choice for high quality, professional debt collection. Our personalised approach makes all the difference when it comes to achieving high success rates, a major benefit enjoyed by our clients.
Since 2005 we have been providing comprehensive debt recovery to financial institutions and companies both large and small throughout Ireland, bringing substantial expertise and experience to the entire process. Where other debt collectors take a "hard line approach" with their collection procedures right from the start, we focus instead on personalised solutions designed to help delinquent customers bring their accounts up to date. We negotiate and monitor payment arrangements that strike a balance between being workable for the Debtor and productive monetarily for our clients. Of course when all avenues fail we do not hesitate to pursue legal avenues in order to secure Judgment and enforcement thereafter.
Our Experience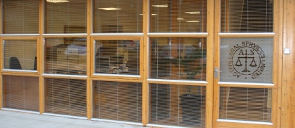 Based on our experience, we believe telephony is the key tool in our collection of options. We use telephony throughout the entire collection process, working consistently and persistently to make solid payment arrangements with each debtor. If payment arrangements are broken we step up our telephony efforts, making every attempt to resolve the debt in a mutually beneficial manner.
Our Success
It's easy to see why Active Legal Services' approach works so well. Put simply, we treat Debtors with dignity and firmness, a combination that is highly effective at producing the payment results required by our clients.